About Us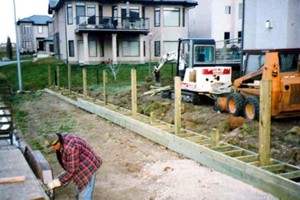 When you hire Cottam's Fencing and Contracting you get one of the best and most experienced contractors in the industry!
Steve Cottam, owner and proprietor of the family owned and operated Cottam's Fencing has been in business over 25 years. He began in the industry when a handshake was your word, and your word was in your handshake.
Not only does Cottam emulate genuine old fashioned expertise and service from a true professional, when you hire Cottam's Fencing, you get Steve Cottam.
In virtually every case, other companies in the industry hire a subcontractor, a franchise business or a 'crew of trained hired help' for the jobsite. Steve Cottam and a single assistant personally handle every job.
Steve Cottam's Moto "Do the job as if it were being done at home!"
Many companies make claims of no deposits and no cost deviation from the original written quote. This is standard practice for the industry.
Steve Cottam has run Cottam's Fencing over 25 years on the precepts of personal honesty, integrity and accountability to the customer. He has never taken a penny down, never asked for a draw as jobs progress. He has only requires payment upon job completion and the customer's 100% satisfaction.
Cottam has installed many types of fences and ornamental varieties. There is no local competitor in the industry today with the same expertise, knowledge, and ability to tackle any fence design or project the customer can imagine.
The industry has seen may companies come and go over 25 year yet Cottam's remain due to the trust put in him by his customers and he still provides the same level of quality materials and workmanship since day one.
To contact Steve Cottam please call (403) 203-3409 or email at .